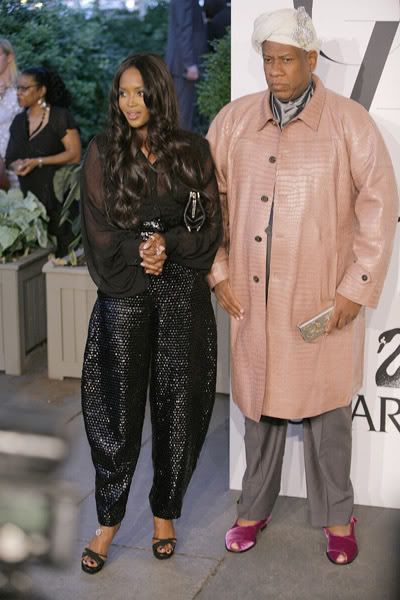 ANDRE LEON TALLEY (Editor-at-Large for American Vogue)
now this is what you call "working a look"
the pink alligator jacket, the head-wrap, the scowl, the mini-clutch, the velvet peep toe shoes!!! all artfully accessorised with the beautiful Naomi Campbell... i don't even know where to begin.
As his myspace proclaims "the style is the man himself"
faaaaaaaaaaaaaaaaaabulous!
too too much
xxxx
www.myspace.com/andreleontalley