FOR THIS...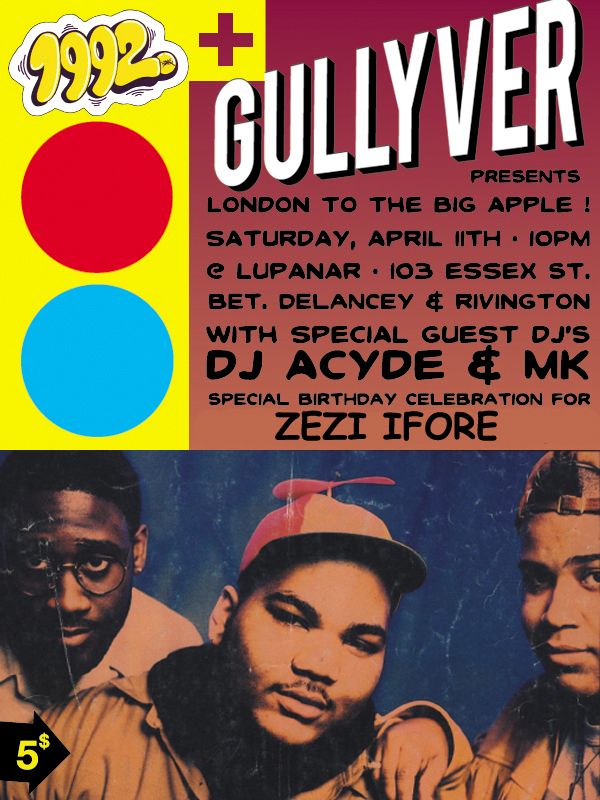 (MY 3RD BIRTHDAY PARTY... AND IT WON'T BE MY LAST EITHER! EVERYDAY IS MY BIRTHDAY!!!)
I WOULD BE GOING TO THIS...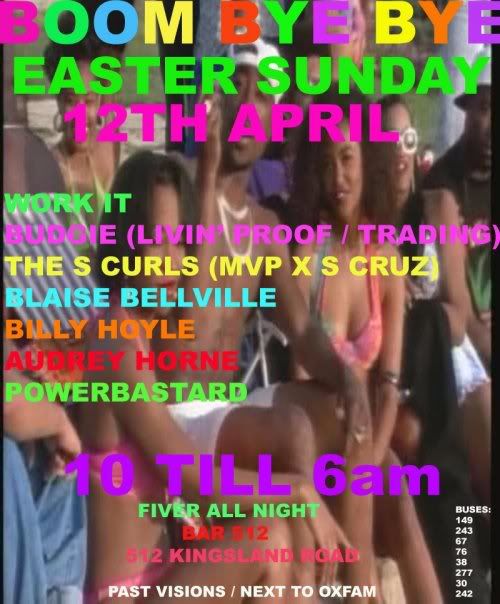 BOOM BYE BYE EASTER SPESH THIS WEEKEND!!!... BIG PARTY THAT TAKES IT BACK TO THE SWEATY TIMES OF DAYS GONE BY WHEN RAVES WERE FUN!!! BIG FUN!!!
http://www.facebook.com/event.php?eid=77766351487&ref=ts
BETTER GET PRACTISING YOUR BOGLE AND OTHER OLD SCHOOL BASHMENT MOVES PRONTO...
INCIDENTALLY MY NEW FAVE DANCEHALL MOVE IS THE SWEEP... THE ENERGY GOD HAS DONE IT AGAIN!
TELL DE PEOPLE DEM ELE!!!!
xxxxxxxxxxxxxxxx